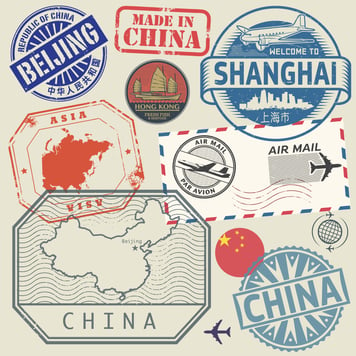 Shiho Fukada for The New York Times
According to a New York Times article, "American Graduates Finding Jobs in China" (10 August 2009), many American graduates and young professionals have gone to China in search of employment and entrepreneurial opportunities. In a way, the small wave resembles the history of immigration in the US, when a shortage of labor sparked immigration from around the world to meet demand. Chinese employers appreciate the work habits American immigrants have, which are rooted in American education and culture, as stated in the quote below.
"Sarabeth is always taking initiative and thinking what we can do," he said, "while I think the more standard Chinese approach is to take orders." He says the difference is rooted in the educational system. "In Chinese schools students are encouraged to be quiet and less outspoken; it fosters a culture of listening more than initiating."
American culture is highly individualistic: a single person is expected to take control over their own lives, sometimes independently, to be successful. In China, the culture is group-oriented: teamwork and relationships are relied upon more heavily to achieve success. In itself, success is generally perceived as a benefit to the community, rather than a personal triumph.
Moreover, Chinese companies are seeking individuals who can effectively establish working relationships with American consumers and businesses. "I'm working with a company right now that wants me to help them find young American professionals who can be their liaisons to the U.S.," said one American employee at a Chinese company. "They want people who understand the social and cultural nuances of the West."
For recent graduates, employment in China offers more responsibility. Leadership roles are available on a larger scale and are more reachable than in the US, according to the article. The pool of highly skilled individuals is much larger in the US than in China, making these leadership positions highly competitive in the US.
"A big draw of working in China, many young people say, is that they feel it allows them to skip a rung or two on the career ladder."
Will China prove to be the United States of America for migrants eager to find work in the decades to come?
Read the full article here.