Attending a true thought leadership conference can be very insightful. The window into the world of Human Capital provided by Deloitte's IMPACT 2019 conference proved especially invigorating to this CultureWizard (yours truly), since the top trend from the firm's 2019 Global Human Capital Trends report is learning. After all, global learning solutions is at the very core of what we do.
The Trends report is designed to help human capital and human resource professionals focus their efforts in areas that are trending in importance, year to year, based on a large sample of respondents from the world over. For 2019, no less than 77% of 2,164 respondents reported "moderately" or "strongly" leaning toward training existing employees to fill ever-changing new roles, as opposed to hiring people who already possess the needed skills. The report also shows how eager professionals are to up-skill, re-skill and re-invent themselves. These facts describe fertile ground for global learning systems: People are starving to fulfill their ideal selves and careers, and their organizations want to be a part of that.
In another interesting finding, respondents increasingly perceive interpersonal, soft skills as the most important to develop, especially because they differentiate humans from AI and automation—for now at least.
But this trend comes amidst a paucity of time (and energy) available for any modern knowledge worker to dedicate to so noble an effort. It likely starts out at the top of the list each week, but ends up falling "off" the bottom as organizations squeeze as much as possible out of each individual. Without formal global learning solutions as part of the company's "squeeze," it's unlikely to actually happen.
The need to make learning as accessible as possible was another issue cited by many of the conference's speakers, one of which expressed a need to make learning something that you "stub your toes on during the course of the day." I'm not sure I want the toe pain, but I would be happy to "stumble upon" (less painful) learning in the flow of the work day. And not surprisingly, learning systems that enable such "workflow" solutions proved to be another critical trend the report pointed out for the care of hyper-busy professionals.
All of this is good news for organizations offering digital global learning platforms that integrate seamlessly with the range of applications we use to get our work done, from a web browser to a scheduling tool to our web meeting systems.
It seems to me, as well, that this approach reminds us—as we prepare to execute our best work—to think about the things we need to learn or insights we need to acquire in order to succeed. CultureWizard's learning platform is certainly poised for adoption in this climate of "workflow learning." We integrate with a variety of learning systems, but more importantly, a mobile app and a search bar make what's needed in the moment available without the need to hunt for answers.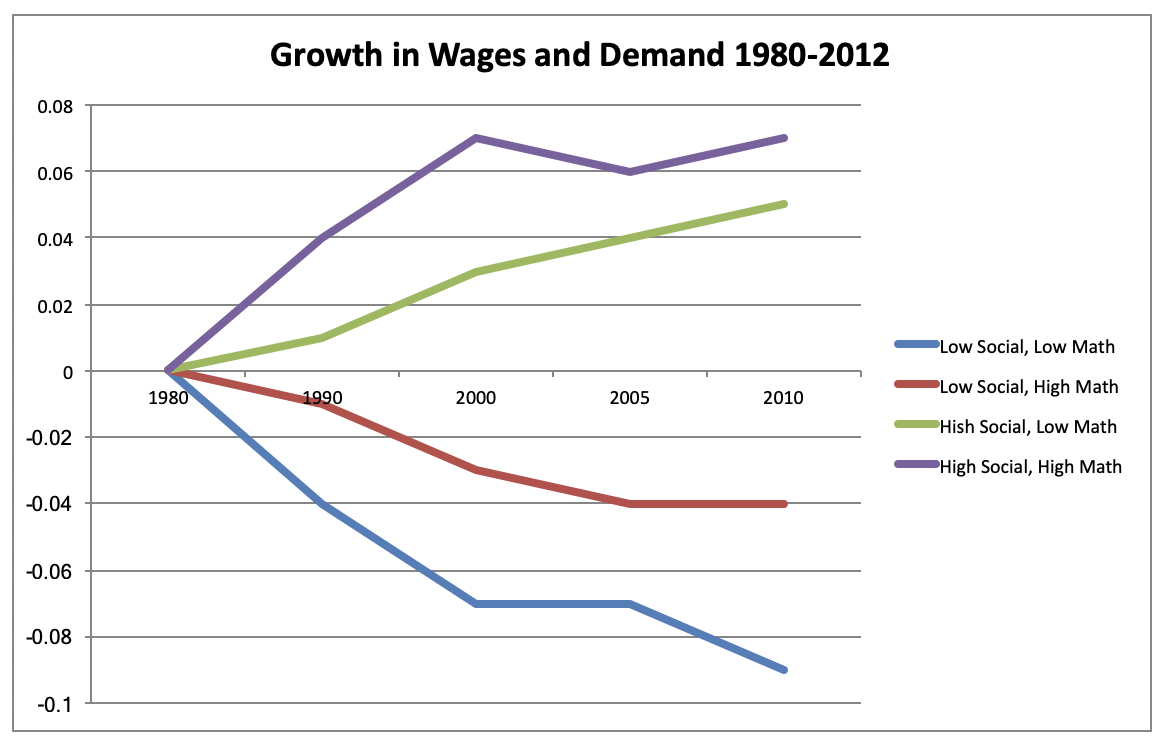 Caption: Interpersonal, soft skills are valued and in high demand—with or without the math skills.
(Source: 2019 Global Human Capital Trends Report)
How does your organization integrate learning into the flow of the work day? We're keen to learn how we can do a better job at getting you to the insights and answers you need in the best ways.
You can view more of the trend report here.
Learn More: