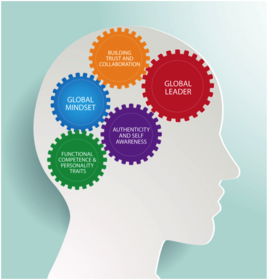 We are delighted you are interested in learning more about RW3 CultureWizard and our capabilities for building intercultural skills in your organization. To thank you for your interest, we would like to offer you our most popular white paper:
Introduction to the RW3 Global Leadership Model
©
Global Leadership is a Learnable Skill
This white paper introduces the RW3 Global Leadership Model©, a template for building skills and enhancing talents to develop leaders in your organization. Global Leadership integrates fundamental leadership requirements with other essential capabilities.
After reading this white paper you will:
Understand how self-awareness and self-reflection impact leadership
Know the six steps to leading with a global mindset
Begin building trust to enable effective intercultural collaboration.
Download now to begin building global leadership skills in your organization today.