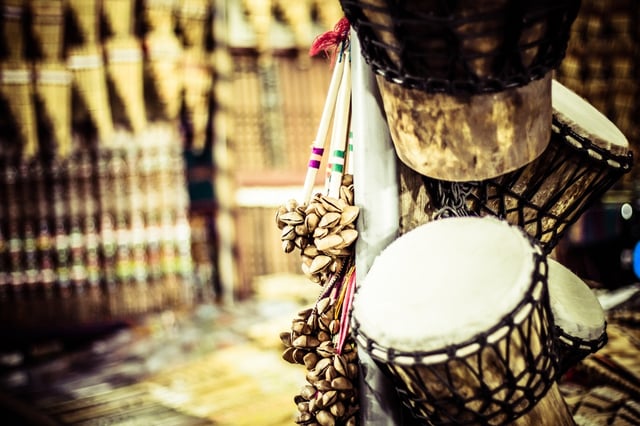 I was in my Introduction to Latin American Culture course in my first year at NYU (I chose it because I figured it'd be easy since I was born in Latin America) and quickly realizing that I was out of my depth. It was all about music. That's never been a strong point for me.
The professor had my attention!
And then I realized that it was a different Roberto Carlos (though also from Brazil). This Roberto Carlos was a musician who became Brazil's highest selling musician of all time in 1977, with a bossa nova style. His stuff is pretty catchy.
A blend of Brazil's samba and jazz, bossa nova is a hybrid musical style, like so many other musical styles in Latin America. Starting in the colonial era and growing through the 19th century, Latin America's musicians took Europe's musical trends and blended them with African rhythms, as well as indigenous music, to create a creole style that matches the creole cultures which came to dominate Latin American societies immediately after independence.
I learned quite a bit more in that class which quickly morphed into a musical history course. I learned, for instance, that the blending of musical styles came to symbolize (and in some ways spear-headed) the racial mixing that quickly became the region's modus operandi on issues of race: Mestizaje.
Mestizaje is the mixing of different races and cultures to fuse into one: The mestizo. Mestizaje, which began very early on with Spain and Portugal's conquests of Latin America, quickly became a symbol of unity for the Latin American republics. A banner for their newly emerging cultures that were built on the foundations of Europe, Africa and the indigenous cultures of the Americas.
As a result of mestizaje
, music in Latin America continued to take on new forms. As African rhythms started to shape music in Brazil, pre-Castro Cuba, fresh from independence in 1898, was introducing the world to són, which blended traditional music from Spain with Afro-Cuban beats and percussion instruments. By the 1930s, són was famous all over the world.
Soon, it would mix with American jazz music and give rise to salsa and the likes of Celia Cruz and Hector Lavoe. Salsa would, in time, give birth to reggaeton and other musical forms that are still coming alive and finding themselves.
That long history of cultural mixing in music leads us to the
CultureWizard playlist on Spotify
, which features a varied assortment of musical styles from all over the world (and also a lot of Carlos Vives because one of our colleagues is obsessed). In that playlist, you'll find quite a bit more than Latin music, including music from the likes of A.R. Rahman (if you're not well-versed in Indian music, you may recognize him from the 'Slumdog Millionaire' music) and Carla Bruni (who, after being a famous and talented musician, married then-president of France, Nicolas Sarkozy).
So enjoy
our playlist
and feel free to add to it, because if that history of music course so many years back taught me anything, it's that every culture and every taste is welcomed.