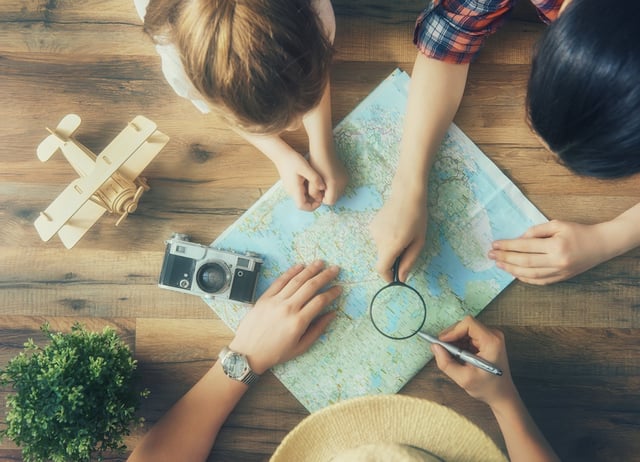 Many of us have realized the influences of culture on kids and experts have developed the term Third Culture Kid or TCK. This is a term that refers to children and teens who have spent part of most of their childhood living in or being surrounded by multiple cultural influences. This can mean physically living in multiple countries and cultures or being raised by two parents that are from different cultures.

RW3 published a blog article titled How to Prepare Your Teen for Global Assignment. Topics included: Start As Soon As You Know, How to Start Discussing the Move, Involve Your Teen, Let Them Know What to Expect and Saying Goodbye. These topics are beneficial to address prior to any international assignment, and specifically for TCKs.

There has been much debate and research on both the pros and cons of what a TCK will experience in another culture. Keep in mind that many of these pros and cons may be invisible to an outside observer as well as the TCK.

PROS:

Ease of social skills
Acceptance of multiple views, practices, and beliefs
Increased language aptitude

CONS:

Detachment from relationships
Stifled identity
Lack of belonging
There is an enlightening TED talk from Pico Lyer on the topic of home. Lyer shares that home is not just the place where you happen to be born, it is also the place where you become yourself and whatever you carry around inside of yourself. He goes on to discuss the hundreds of millions of people living 'away' from where they were born: "Their whole life will be spent taking pieces of many different places and putting them together into a stained glass whole. Home for them is really a work in progress."

What has been neglected by the spotlight is why there is so little training for TCKs. There are an estimated 50+ million expats worldwide and a global budget in the billions addressing adult expatriation. So with this much activity and financial investment, why is there a lack of specialized training for the most impressionable pieces of expatriate families?

With such a large range of ages represented by TCKs, there will be a wide variety of emotions and experiences. However, with the proper awareness and attention, the TCK experience could go from potentially detrimental to a beneficial life event. With all the possibilities a TCK can gain from global exposure, to disregard these as not important and valuable moments is a lost opportunity of potentially rewarding experiences for the TCK and those they are surrounded by.

Kids have a unique ability to view their surroundings with a lens of honesty. By involving them in early training, there is a moment that can be uncovered to guide their journey towards a positive path. Utilizing activities that are purposeful in guiding self-awareness, cultural appreciation, and recognition of the importance of diversity and inclusion are vital to introduce to all individuals, but most importantly TCKs.

Are you a TCK yourself? Do you have any experience or advice for other TCKs? Do you see the importance of specialized training for TCKs? Let us know your thoughts!