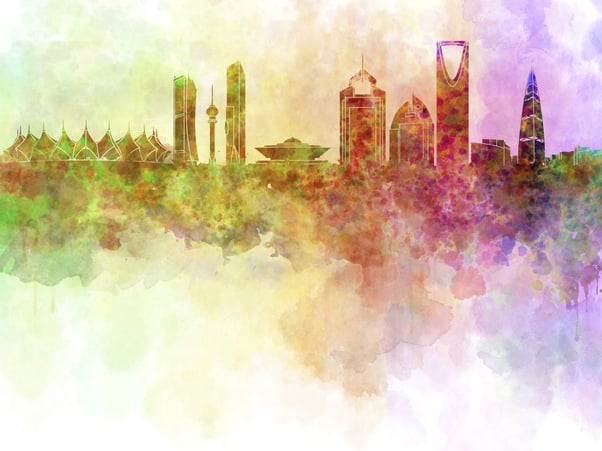 Social activist, entrepreneur, agent of change. Descriptive terms such as these bring to mind women at the pinnacle of their field such as Angela Merkel, Sheryl Sandberg or even Mother Theresa. However, a name that doesn't spring to mind but should is, Princess Reema.
Her Royal Highness Princess Reema Bandar Al Saud (called Princess Reema) is the granddaughter of deceased King Faisal Bin Abdul Aziz Al Saud and Queen Effat, daughter of Prince Bandar bin Sultan.
It is rare for outsiders to hear the voices of Saudi women and it is even more uncommon if that woman is part of the Saudi royal family. Yet, Fast Company named her the most creative person in 2014 for inviting more Saudi women into the workforce.
Both articles describe a woman who looks for positive ways to enact change in her environment. Rather than feeling constrained by the limitations placed on women in Saudi Arabia, Princess Reema finds ways to work within the system to effect change from the inside.
In a country where 60% of university students are female, yet less than 15% work outside the home, Princess Reema provides a much-needed helping hand.
When she was CEO of Harvey Nichols in Riyadh, she discovered that the two major obstacles facing women trying to work outside their home were transportation and child care and she took action. Princess Reema created an on-site daycare for worker's children and instituted a transportation stipend so that women could travel if their husbands or brothers could not drive them.
One thing that struck me when reading about Princess Reema is her ability to change direction when an idea does not pan out as she hoped. Initially, she had let go dozens of male sales staff to make way for an equal number of women sales staff. Men and women worked alongside each other, separated by glass partitions. It was a controversial action in a country where women have traditionally not interacted with men outside the home. It created a furor within Riyadh and the company's profits suffered.
Rather than cling to her idea, she modified it to fit within the Saudi mentality. She increased the training for female sales staff and ensured that men and women did not work in the same department. Male sales clerks are now only seen in the restaurant and children's sections. There has still been some hiccups when men are uncomfortable being served by female sales staff, but that is declining.
The ability to keep her eye on the ultimate goal of empowering women has led to her more recent ventures such as Alf Darb, a training school for women to prepare them to join the workforce. Learning from her experiences at Harvey Nichols, where women did not always turn up every day or on time, Princess Reema understands the challenges women face when breaking with tradition, as well as the skills that they may not possess. The 3-day per week classes and internships are geared to help women learn the skills needed to succeed in the workplace. Additionally, the women will have mentors who remain in touch with them throughout their career.
Princess Reema has also led efforts to raise awareness about the importance of screening for breast cancer among Saudi women. Since the culture makes it difficult for many women to talk about self-examination, many women are not diagnosed until their cancer is at an advanced stage.
Her successes would be awe-inspiring in any country, but they are even more impressive in Saudi Arabia. What has led to Princess Reema's success? Why has she been able to "widen the doorway"? Princess Reema credits her grandmother, Queen Effat, her role model. who advocated for women's education and started the first private school for girls in the Kingdom of Saudi Arabia.
Did spending her formative years in the can-do American culture impact her way of addressing challenges? Does being part of the Saudi royal family make it easier or harder for her to initiate change? What do you think? Let us know your thoughts below!
Princess Reema uses powerful leadership skills to bring change for women in Saudi Arabia. Download our white paper below and start building your global leadership skills today.